A few weeks ago, Sesame Street announced the newest Muppet to join the show – Julia, who has Autism. In the United States, autism occurs in 1 out of every 68 births. With such a high prevalence, the addition of this new Muppet is refreshing."We wanted to express some of the characteristics of autism in a positive way" and to break down "myths and misconceptions around autism," said Jeanette Betancourt, Sesame Workshop's vice president of outreach and educational practices.
We would also like to draw attention to an upcoming event: next week at the Connecticut State Capital is Autism Awareness Day. As UConn KIDS continues to do research on autism, will be attending. We hope to see you there!
All of April is Autism Awareness month, so visit https://www.autism-society.org/ for more ideas on how to get involved in raising awareness for autism.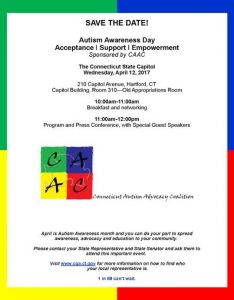 ---